Mustang Academic Commitment
Our program believes that the academic development of all youth is primary and should be the priority for all student athletes.  We will work with families to help hold players accountable to the standards set by parent and players.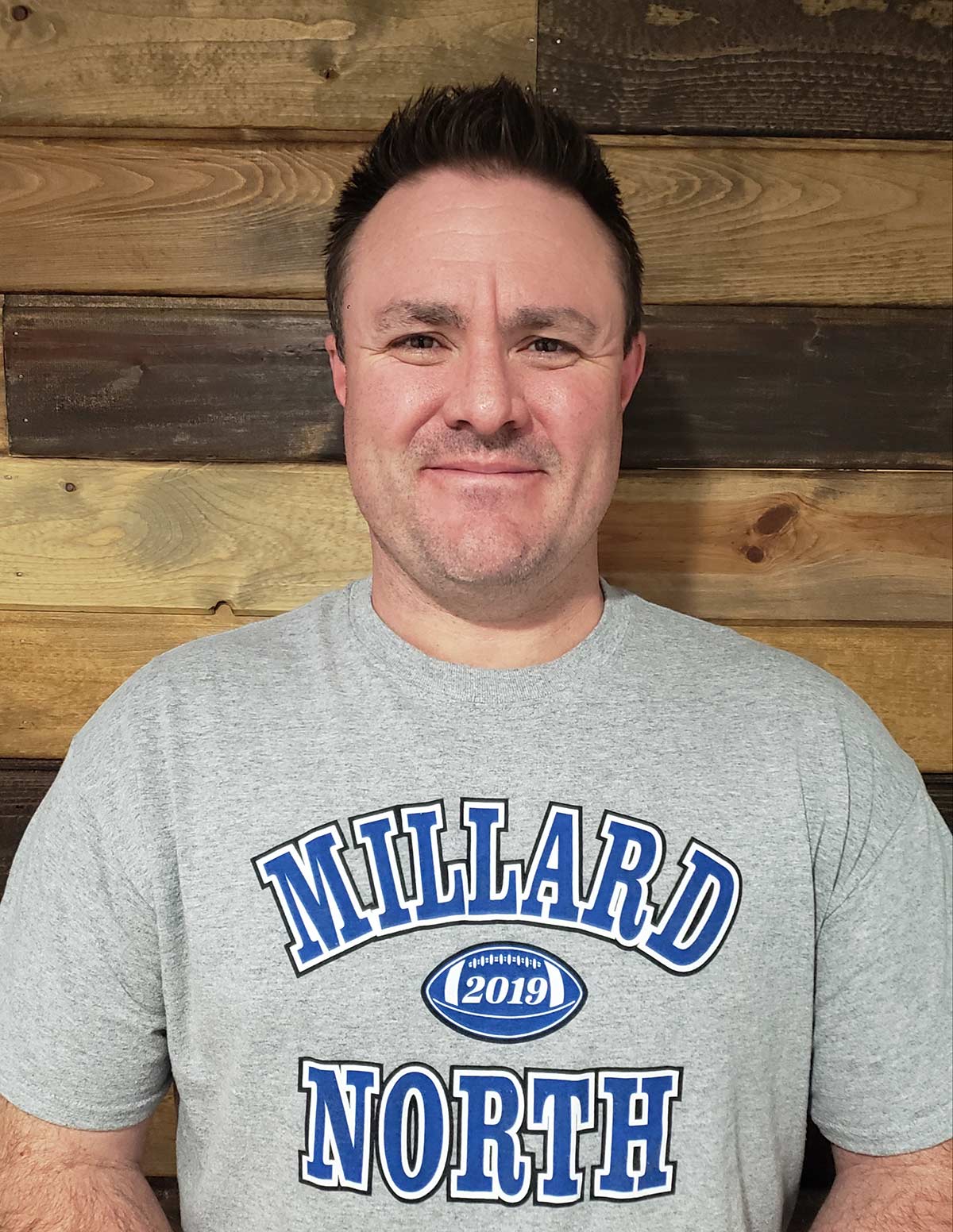 About our Director
Chadd Russell
Growing up in Central Nebraska, I was blessed with the opportunity to compete in football, basketball and track all throughout High-School. After graduation I continued an active and competitive lifestyle racing mountain bikes, competing in martial arts, snowboarding and golf. I am a firm believer that sports, especially at the youth level, is an amazing opportunity to emphasize the importance of setting goals, developing work ethic, discipline, learning how to overcome adversity, and finding that motivation to push yourself to new levels.
As a father of 4, I began coaching as a way to spend time with my kids. After 15 years of coaching multiple sports, football has become the sport of focus. Having coached in over 200 football games between flag and tackle football these past 10 years, gameday is just as exciting for me as it is for the players.
As with any sport, I believe that teaching basic athletic and sport specific fundamentals are essential to young players development, progression and success. I am excited and honored to announce the launch of the Mustangs Youth Football Program. The Board of Directors and I have worked countless hours in the offseason to establish a program that we can be proud to be a part of. We look forward to working with your athletes and helping them progress in the sport of football as they grow through the Millard North High School program. Thank you for the opportunity to work with your kids.
Go Mustangs!!!